What is Product Marketing?
Product marketing promotes a product's unique value proposition to the right audience. Thus, it defines the position of your product in the go-to-market, and why they need it. It touches on aspects of sales, marketing, and product.
Thus, a product marketing manager must successfully know how to identify the right audience, deeply understand the market, launch your product, create strategic marketing plans, and build customer loyalty. 
What Does a Product Marketing Manager Do?
As mentioned, the product marketing manager role develops the product's positioning and messaging in the market, and eventually manages promotional campaigns for the new product. 
Moreover, there are vital steps a product marketing manager should have a deep understanding of. We've listed these steps down below to help you consider strong candidates. 
Market research

. A good product marketer understands the market and competition to make informed strategies and decisions. This step helps them determine where to position your product.

An example of successful market research was done by Airbnb. They diversified by entering new markets. Despite the risks, this yielded great results for them because they conducted extensive market research before doing so.  

How exactly did Airbnb do it? According to 

SimilarWeb,

Airbnb looked into its competitors' growth strategies using web analytics. Thus, they focused on the following marketing activities below.
Develop content and messaging. They must know how to describe your product in various different content and platforms. They are also in charge of your product's messaging, and communicating it to both the sales team and customers. 

Mailchimp does this really well. They used to be known for strictly delivering email-related services, but they have also diversified since then. And product messaging doesn't fail to inform us that they have well-rounded services for every type of market.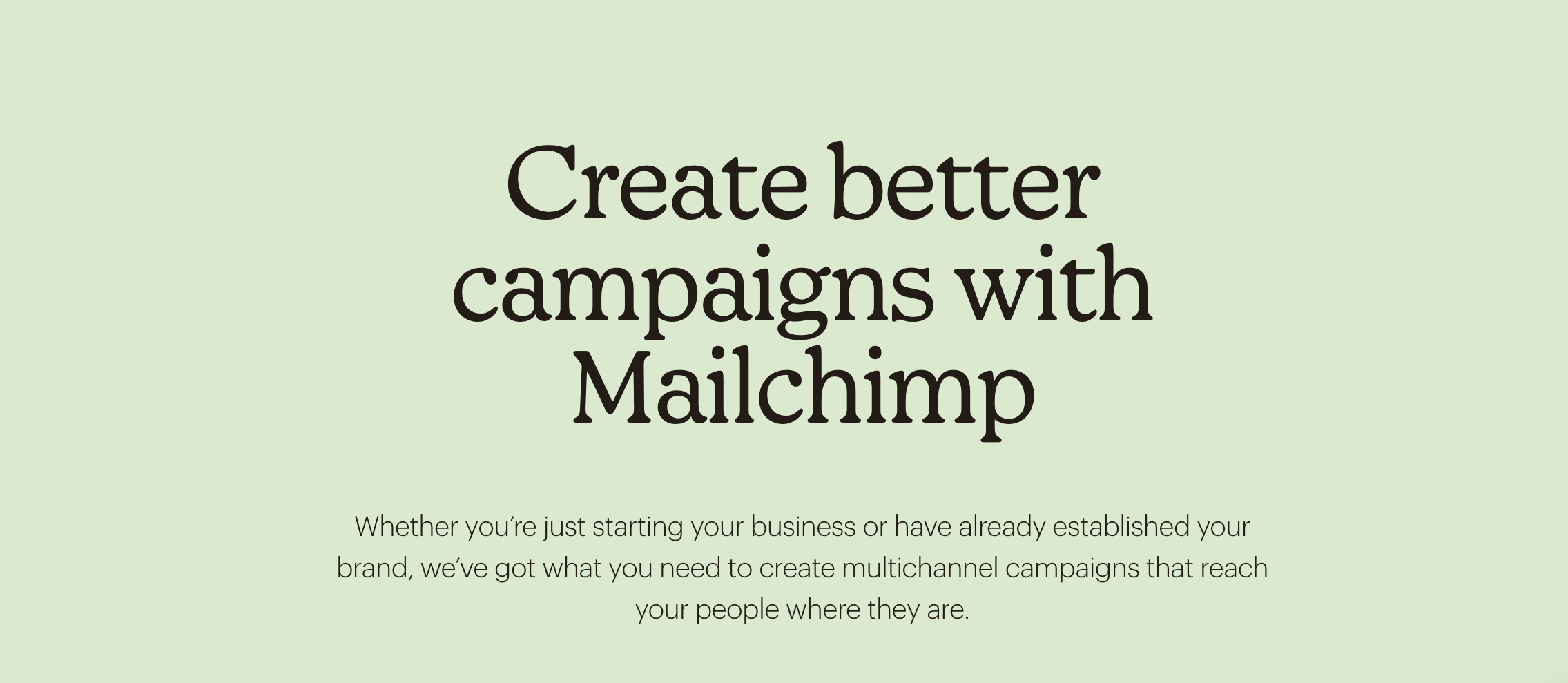 Product Marketing Manager & Product Manager: Similarities & Differences
Simply put, a product manager leads product development to ensure market success. Although they also identify what the product's value proposition is to a market, they are not responsible for communicating them to the audience. 
Product managers only determine how the product answers customers' needs during the development stage, and they work closely with engineers/developers to ensure a successful product. The product marketing manager is in charge of what happens next after the development stage – they communicate the product's key features and value to the target audience. 
Both roles share the most similarities in research – they both need to have a deep understanding of the target audience's profile. They both identify customer needs and how the product addresses those needs. 
Product launches and campaigns are usually most successful when both roles work closely together.
Can product managers be good product marketing managers?
Some product managers do make a minor career shift towards the marketing side of things. Product managers may be good candidates since they already know how to identify the target audience, a product's key features, and its value proposition. 
However, they aren't used to wide-scale communication outside the internal team, so it's best to test the candidates' campaign and strategy skills.
Can I hire a product marketing manager without a degree in marketing, advertising, or comms?
While most companies have a bare minimum requirement of hiring candidates with a related bachelor's degree, there are some that accept the experience and the right certifications. 

Here are a few relevant product marketing-related certifications that may contribute to qualifications: 
The Certified Product Marketing Manager (CPMM™) Credential from AIPMM

Product Marketing Certification Program from eCornell (Cornell University)

Product Marketing Certification Program from CXL

Product Marketing Certification from LinkedIn

Ultimately, the decision depends on your company's values and requirements. There is no doubt that there are competent and skillful professionals without a degree, but they must possess the right background and skill set.